17 Critical Facts Every Business Must Know To Maximize Their Company's Efficiency, Security, Employee Productivity And Profits
Announcing Our Collaborative Book, Written Along With 16 Of The Top Minds In the IT Industry. The Business Owner's Essential Guide To IT And All Things Digital, Ver. 2.0 Will Be Available On Amazon.com Beginning February 5, 2015.
What This Book Offers: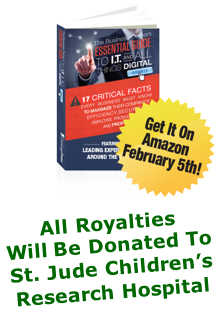 For the past 60 years, the Digital World has been steadily infiltrating our lives. Like all epic changes, digital progress has touched us all. For those following the progress of the Information Age, the Digital World has moved us to a higher level of specialization and efficiency, while simultaneously allowing us a laser focus on our activities.
The technical backdrop for Information Technology in the business world is spearheaded by specialists in computer systems and their application. This book highlights the ideas and experience of 17 of the top business executives in the IT industry. These top experts work day in and day out with small business owners across North America to develop and adapt computer systems to better organize and run their businesses. They have competed in the marketplace and achieved the success of surviving and thriving in the Digital Era that we enjoy – truly a feat in the competitive world of today.
Now you can benefit from their extensive experience! These authors share their experiences to help you develop your business and avoid the errors they have made or witnessed along the way. If you wish to succeed, it is far better to be guided by those who have made a successful trip rather than follow the advice of someone who has only read the map.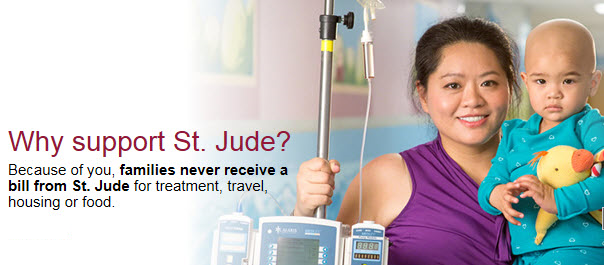 In a style written for the business owner, and absent of "geek speak," this book will assist you in gaining a competitive edge in your business.
While the book focuses on various topics within IT and all things digital, my chapter is titled "Five Critical Requirements for Data Backup." In this chapter, I discuss and will show you the real risks to your business if you're not prepared and lists the 5 "must haves" for any business continuity plan you develop.
Help support St. Jude Children's Hospital.
Buy your copy from Amazon on February 5th!