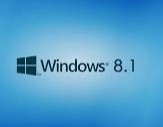 With so much new technology available at such a rapid speed, it can get interesting (and expensive!) to keep up with the latest and greatest tech. Microsoft typically rolls out a new version of Windows every six months or so. This doesn't mean you have to update your operating system (or even your hardware) every six months or so. Let's take a look at some more information so you can decide what will work best for your company.
We're now to the end of an era for Windows 8 (err....should I say 8.1?) Windows 8 was retired in January 2016. Windows 8.1 will reach end of support on January 10, 2023.
To give you an idea of what retirement looks like for an operating system is that you'll no longer receive updates for the Office apps, including feature, security and other quality updates.
To maintain the reliability and stability of Microsoft 365, we strongly recommend you take advantage of the latest hardware capabilities by moving to a new PC with Windows 11. While today's computers are faster, more powerful, and sleeker, they also come with Windows 11 already installed. As far as hardware goes, we highly recommend you replace your device about every three years.
Chances are that even if you wanted to upgrade your Windows 8 machine to Windows 11, your device running Windows 8 will not run Windows 11 very well...if at all. Windows 11 runs a lot of apps, which are great for your productivity. Also, just in case you are wondering what happened to Windows 10, it is set to reach it's support end date of October 14, 2025.
Which version of Windows operating system am I running?
If you aren't sure which operating system you are currently using, you can use the Windows logo key + R, type winver in the Open Box and select OK.
Prepare for your upgrade
In addition to potentially buying a new computer (which if you are using a computer that came with Windows 8.1, it is definitely time to buy a newer model), there are a couple others things you can do to prepare yourself.
Backup, backup, backup! Be sure to backup your Windows user profile (think your Desktop, Documents, and Pictures) or any place else you might have saved your files on your computer.
Training yourself in your new operating system. As we move towards using the abundance of features in Windows 11, it is a good idea to take advantage of training material that is available to prepare yourself for a change.
Confirm your software and other hardware devices (such as printers) can handle the upgraded operating system. You may want to check with your vendors for their recommendation (before you buy!)
Questions about operating systems? Just give us a call and we are happy to help!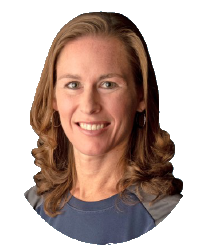 Katie Kremer is a Training and Project Specialist for Office 365, Security Awareness and Nextiva Phone Trainings. Kaite has over 15 years experience in the IT field and a degree in Business Information Systems.