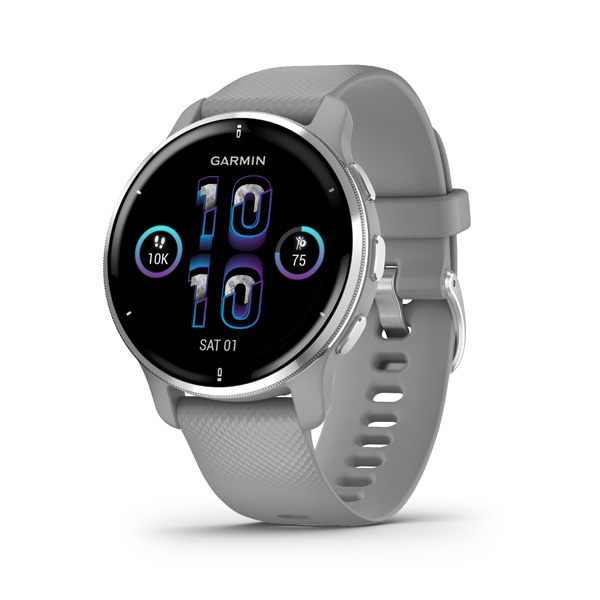 One of Garmin's newest smartwatches is setting the standard for the industry. The Garmin Venu 2 Plus smartwatch comes in three different sizes and in various colors. With the Venu 2 Plus, you can connect the smartwatch to your mobile device, make phone calls and send text messages - all hands - free.
The best functions of this smartwatch all relate to health and wellness since it gives you greater insight into your stress, hydration and respiratory levels. It can also keep track of your sleep patterns, heart rate and so much more.
The smartwatch holds nine days of battery life, so it's perfect for backpackers and hikers. If you're looking for a great smartwatch, look no further than the Garmin Venu 2 Plus.