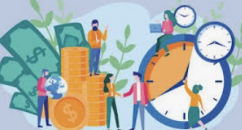 Whether you own a restaurant, auto detailing business, yoga studio, or any other business under the sun, Microsoft 365 has something for you.
Microsoft continues to move away from the e-mail world, embracing the idea of sending quick messages (Microsoft Teams!), collaborating on your documents via the cloud, which
allows you to go paperless (SharePoint!), keeping you data secure (updates are built in!)
Microsoft allows you to be productive anywhere. You can get your work done and stay connected with your employees and clients whether you are working remotely or on site. Microsoft Teams is always one of the products we recommend to our clients. Whether you want to meet, chat, call, or collaborate; Teams is there to help you get the job done.
Save your work to the cloud. Your Microsoft 365 subscription includes three products for file storage and sharing: OneDrive, SharePoint and Teams. This allows you to access your files across multiple devices, while keeping them secured and protected. You can even save your files locally to a device and upload that copy later to the cloud when you're online again. Don't forget, you can also co-author documents.
Also with Microsoft 365, you can secure your business. Did you know that Microsoft can help you defend yourself against those growing number of cyber threats? These tools for threat protection include: Microsoft Defender for Endpoint, Microsoft Defender for Office 365, Microsoft Cloud App Security, and Microsoft Defender for Identity. While all of these tools are included with your subscription service, we still HIGHLY recommend a third party protection solution in place too. Why? There are some bad people out there who continue to target Microsoft. It's better to have multiple layers of security so if one becomes a target, the other has you shielded.
Microsoft Defender for Endpoint
Microsoft Defender for Office 365
Microsoft Clout App Security
Microsoft Defender for Identify
Think about all the time and money saved with improved collaboration and information sharing. Easily search and find your documents. You get 1 Terabyte of OneDrive cloud storage (included!), which is 6.5 million document pages (think Office files, PDFs and presentations).
Did you also know you can install Office apps on up to 5 PCs or Macs, up to 5 mobile devices, or up to 5 tablets per user license?
Give us a call today to see how you can get started with a Microsoft 365 subscription!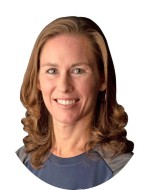 Katie Kremer is currently a Training and Project Specialist for Office 365, Security Awareness, and Nextiva Phone Training. Katie has over 15 years of experience in the IT field, and a degree in Business Information Systems.