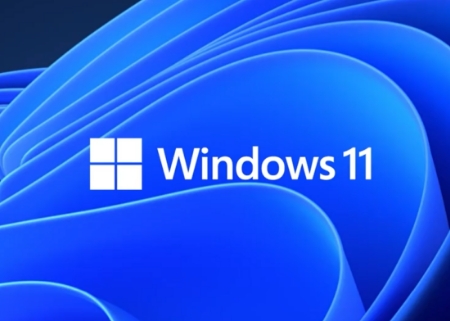 Another exciting announcement from Microsoft this quarter. Windows 11 is now available!
It's been six years since Windows 10 debuted. The new operating system was first released to insiders in June. Using the feedback from the insider group and lessons learned from Windows 10, Microsoft now has an all-new simplified, yet modernized, interface and was designed to inspire productivity and creativity.
On October 5, 2021, Windows 11 is available as a general release to the public. If your current PC is eligible for the free upgrade, you can find it under the Update & Security settings screen. Before you install, ensure you have a backup of your current system!
Probably one of the most exciting new features is the newly centered Start button. The Start button seems to always undergo some changes. This time the focus is on using the cloud and Microsoft 365 to show recent files, no matter what platform or device they were previously viewed on.
Then, there is the constant need to connect with people. Microsoft integrated Chat from Microsoft Teams into the taskbar so users can instantly connect via text, chat, voice, or video with contacts regardless of which platform or device is being used across Microsoft Windows, Android, or iOS. An exciting feature for Teams is that users can now instantly mute or unmute or start a presentation directly from the taskbar of the new OS.
Windows 11's new Widgets use artificial intelligence and Microsoft Edge to provide a personalized feed. Rather than using your phone to check the news, weather or notifications, users can open their Windows 10 desktop to see a similar view all together.
The operating system wasn't the only major update. The Microsoft Store also received a major overhaul; focused on speed and an all- new design to make it beautiful and easy to use. In addition to all the apps, there will be new content for the apps, games, shows, and keep an eye out for additional apps such a Microsoft Teams, Visual Studio, Disney +, Adobe, and Canva. Additionally, keep an eye out for Android apps on Windows. Microsoft struck a deal with Amazon and Intel, so the Microsoft Store will allow users to discover Android apps, which can be downloaded via the Amazon Appstore.
Speaking of apps and all of these great new features, you can use the new PC Health app to do a check on your current pc to see if it could handle the upgrade. This handy app will tell you if anything needs to be updated on the hardware itself before proceeding to install Windows 11.
If you are interested in upgrading your OS, here are some basic system requirements:
Processor 1 gigahertz (GHz) or faster with 2 or more cores on a compatible 64-bit processor or System on a Chip (SoC)
RAM: 4 gigabyte (GB)
Storage: 64 GB or larger
System firmware UEFI, capable.
TPM Trusted Platform version2.0
Don't worry Mac users, with Parallels Desktop 17, you can run Windows 11 on Intel-based and M1-based Macs. An M1 Mac will support only the ARM-based.
While it's important that your hardware can handle the upgrade, It's just as important that your business software can handle it too. Double check with your vendors to ensure your existing business software will play nicely with Windows 11.
Reminder, don't forget to backup your computer before starting the upgrade!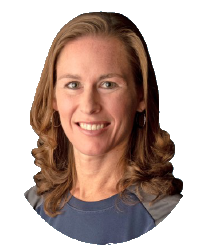 Katie Kremer is a Training and Project Specialist for Office 365, Security Awareness and Nextiva Phone Trainings. Katie has over 15 years of experience in the IT field and a degree in Business Information Systems.