NexOptic DoubleTake Binoculars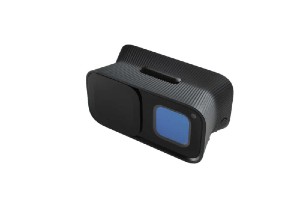 Binocular technology has remained the same for a long time – and for good reason! It works well. But now, one company has decided to bring binocular optics into the 21st century and give it a technological makeover.
NexOptic's DoubleTake blends binoculars with common smartphone technology. With 10x digital zoom and a wide field lens, DoubleTake delivers outstanding 4K video and high-resolution photos. Plus, it's packed with a powerful imaging processor to ensure your videos and photos look fantastic every time, and its compact size makes it ideal for travel.
DoubleTake's battery provides three hours of continuous use, meaning it will last most people several days or more before the next charge. Images are saved to an onboard memory card and can be sent over WiFi to your phone or other device for easy sharing or personal use. Learn more at NexOptic.com/doubletake.