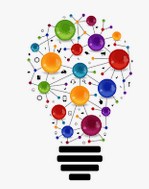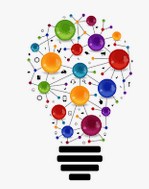 Microsoft Ignite is one of Microsoft's largest events of the year to make their announcements of what is coming down the pipe. Typically, the in-person tours would be buzzing with excitement amongst more than 150,000 participants. While the excitement for the new features and functionality still remains, the announcements were made virtually through a 48-hour event. We wanted to share a few of the highlights with you.
The hybrid work world
First and foremost, let's take a look at what has become our new workstyle. Microsoft Teams proved to be a powerhouse for collaboration. It's easy to do tasks such as co-author files, join a video call (and change the background to keep our personal lives out of our office life!) or add in other apps to be more productive.
At Ignite, Microsoft announced Teams Connect, which allows you to share channels with anyone, internal or external to your organization. Connect will appear within an individual's primary Microsoft Teams tenant alongside other teams and channels. You will be able to chat, meet, collaborate on apps, share and co-author documents in real-time.
Another new feature to Teams is focusing on the meeting aspect, and how you will be able to create more impactful, dynamic presentations and connecting with everyone in the meeting more naturally. This will give the presenter a single view, rather than sharing their screen, so that they have their notes, slides, meeting chat, and participants all within a single view. From the attendees perspective, they will be able to personalize their experience by privately navigating the content at their own pace or using the screen reader to make content accessible. PowerPoint Live will be available in Teams.
Introducing Viva!
Viva is an employee experience platform that brings together communications, knowledge, learning resources and insights. Each of these area's will have their place within Teams, and will automatically organize content and expertise across your organization, making it easy for people to find information and put knowledge to work.
Security, Security, Security
Microsoft's investment into keeping your data secure remains at the forefront of their business. Azure cloud services have become more important than ever to help companies survive and thrive in a constantly evolving world. Azure Percept will help customers build and manage edge AI solutions. Azure Arc-enabled machine learning for hybrid cloud is now in preview. Within Azure Active Directory, passwordless authentication will be available.
The newest security platform will also include new Threat Analytics, in Microsoft Defender and Secured-Core coming to Windows Server and Edge devices.
All About Customer Experience
If you are in the market for a CRM, did you know that Microsoft Dynamics is available? Dynamics 365 includes both ERP and CRM apps. You have two ERP solutions to choose from: Business Central and Finance & Operations. There are five different apps for CRM needs: Sales, Marketing, Customer Service, Project Service Automation, and Field Service.
New to Dynamics 365 is the Intelligent Order Management app, which enables organizations to meet order and fulfillment complexities and support new delivery methods such as curbside pickup.
Tip of the iceberg
If nothing else over the past year, Microsoft has been forced to expand upon what else is possible for curbside ordering, telehealth, remote manufacturing, video calls and so on at a rapid pace like never before. There are so many more exciting announcements within the 300 sessions that are available to watch virtually. Go to Microsoft.com to find Ignite. Be sure to check out what all the excitement is about and give us a call to discuss what they can do for your business!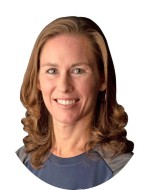 Katie Kremer is a Training and Project Specialist for Office 365, Security Awareness and Nextiva Phone Trainings. Katie has over 15 years of experience in the IT field and a degree in Business Information Systems.