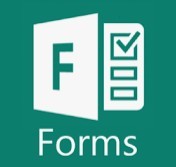 Who doesn't want to be able to collect feedback from your customers or employees with an easy to follow / no extra cost solution?
It's actually pretty simple, and can you believe it's included with your Office 365 business suite of software?
With Microsoft Forms, we have a survey creator as part of the Office 365 suite. With Microsoft Forms, you can create basic input forms, surveys, polls and quizzes. The nice part is, you can send any of those options to anyone whether they use Microsoft products or not! To be clear, you will need to have Microsoft to create a form.
You will even be able to see results realtime as they're submitted. You can also export those results to Excel for analysis. Forms is web-based, so head out to portal. Office.com to create your survey or quiz.
From there, you will have options of how you want your audience to respond: Choice, Text, Rating, Date, Ranking, Like, Net Promoter Scope. The beauty of this is to make the form super quick and easy for them to respond to. Who doesn't need that, these days?
You can quickly create surveys using forms, no matter if they are work-related or team building activities, such as team lunches, outings, dinner at a restaurant and fun games.
As you are building your survey, you also have the option to change the theme. There are several templates available or you can even upload your own.
By "sharing the form" you are giving access to ANYONE who you would like to provide you some answers. A form can be shared as a link, via an email, QR code, or embedded code in your web page or sway.
From your user perspective, they simply fill out your form, and click submit. That gives YOU access to these valuable responses whether they are coming from your staff or your customers.
To view the responses, simply head out to the newly created form (which you can create you wish and have them run simultaneously), then just click the "Responses" to view all the responses. Simply click "More Details" for each question to get all the responses.
When it comes to WHO you want to gather responses from you can go to the "Form Settings" at the top right hand corner. Click Settings. If you wish to keep it private, in your company, select the option for "Only people within my organization can respond."
If you wish for ANYONE to be able to respond, click the option for "Anyone with the link can respond?. That truly means they need the link for you to receive a response from them. You can still send it anyway you wish; whether you link it via email or your website.
This is truly an easy way (and already included in your Microsoft 365 Business subscription) to gather any feedback that you wish, either from your customers or your employees.
A few ideas on what to survey your customers:
How satisfied are you with the delivery of our products?
How do you rate the response time of our Sales Representatives?
How satisfied are you with the quality of our products?
A few ideas on what to survey your employees
Employee satisfaction survey questions.
Employee training survey questions.
Employee evaluation survey questions.
Company culture survey questions.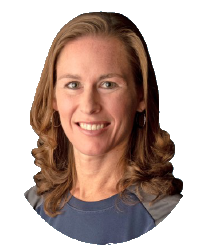 Katie Kremer is a Training and Project Specialist for Office 365, Security Awareness and Nextiva Phone Trainings. Katie has over 15 years of experience in the IT field and a degree in Business Information Systems.