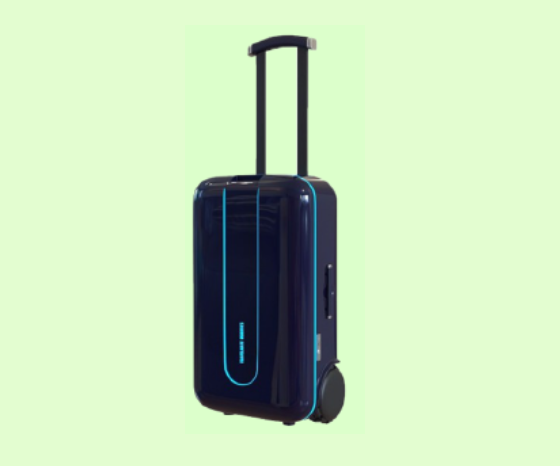 Tired of the usual, old fashioned luggage?
Travelmate Robotics is trying to change the luggage game. With these suitcases, you never have to worry about the safety of your items. It comes standard with a secure Bluetooth-enabled lock and GPS tracking if your bag ever goes missing.
The suitcase also comes with a scale, so you'll never have to s worry about overpacking. The best part? The suitcase is entirely autonomous and will follow you around through a Bluetooth connection.
The "Follow Me" function as well as the obstacle avoidance system sets Travelmate Robotics ahead of the competition. It's the ideal suitcase for any businessperson of frequent Flyer.