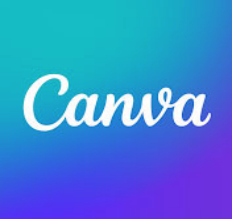 Not too long ago, you had to have your degree in graphic design and some pretty special software to really make your work stand out.
These days, you don't need to spend tons of money on that degree or specialty software to design graphics that are really impressive.
Canva may have a little something to do with that. With their "design made easy" motto, they really nailed it. You can use templates or design from scratch, while you make social media graphics, presentations, posters, documents and other visual content. You can even edit photos if you want to.
If you are interested in editing videos, you can use the NEW video editor to crop, split, trim, and splice.
If you really want to get fancy, you can also add music and sound effects on multiple audio tracks.
Do you ever love the selfie you took, but you have something in the background that you prefer isn't there? You can remove that with Canva. Easily and quickly design your company logo and watermark for your business.
You will also have access to a library that contains thousands of free stock photos, video montage, photo frames, and background music.
The platform is free, but there are also paid subscription offers such as Canva Pro or Canva Enterprise if you need beyond the basics. If you are using a paid version, there is a monthly subscription option available.
Canva has the app, and also the web, so you can jump back in anytime, anywhere.