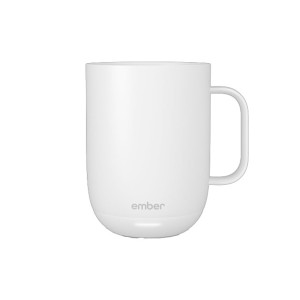 Porcelain mugs are so 20th century! Meet the Ember Temperature Control Smart Mug – a mug that gives you more options than any mug ever.
What's the big deal, you ask? The Ember keeps your drink – coffee, cocoa, tea, milk, etc. – at the exact temperature you want, between 120–145 degrees Fahrenheit. You can also control the mug from your smartphone – adjust the temperature, set notifications and more. The Ember mug is handwash safe as well.
The mug itself includes a 1-hour battery to keep your beverage hot on the go, or you can use the included charging coaster to keep your beverage hot all day long. Find the Ember mug on Amazon or learn more at Ember.com.