As the world continues to explore other methods of business communication, email is still a preferred method by many. Microsoft continues to respond to the demands to take some of the stress of keeping your inbox tidy.
Email has this interesting way of completely railroading a planned out day. Whether you are good about checking your email only once or twice per day or somehow keeping your mailbox down to one message that requires action, it still requires your time and attention to keep it cleaned up. As an always-on solution, people still use it to communicate at all hours of the day. Let's take a look at a few ways that Outlook can be setup to automate some of the work for you.
Security — Email security can save your business. Often times, it's easy for hackers to phish you and your employees and gain access to your data. While it is important to educate your staff on what to watch for and what to do if something happens, it helps to know that there are security measures in place. These security measures include: email encryption, safelinks, and Outlook scans email attachments. Keep in mind, some security measures may not work if you are using third party email through Outlook.
Delegate — As an executive in your business, sometimes it is necessary to delegate your email to someone else to handle for you. With Microsoft Outlook, you can easily delegate your mail, calendar and tasks.
Templates — If you find yourself frequently writing the same email message over and over, you can create an email template with that message, then just customize it before you click send.
Signature— Your email signature is now saved in the cloud, so it doesn't matter if you are emailing from your laptop, phone or tablet, you will have access to your signature. You can also set it so you have different signatures depending if it is a new message or replies/forwards. Bonus - Microsoft has signature templates built in so you can drop in your information and start using it.
Out of the Office — When you are out of the office, you can have Outlook send automatic replies for the dates and times you are going to be out. You can also set rules for certain conditions that will result in a set action. These actions include either automatically putting the message in a certain folder or you can have it forward to someone else.
Conversation —There is also a conversation setting, so you can keep all threads of the email together. This helps eliminate some clutter in your Inbox, and you can also catch up quickly if you are just reading emails at the end of the day.
Microsoft continues to enhance thesee features and add more features all the time. Contact us today if you are thinking about switching over to Microsoft for your email needs.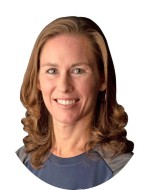 Katie Kremer is a Training and Project Specialist for TTechT offering Office 365, Security Awareness, and Nextiva Phone Training. Katie has over 15 years of experience in the IT field, and a degree in Business Information Systems.