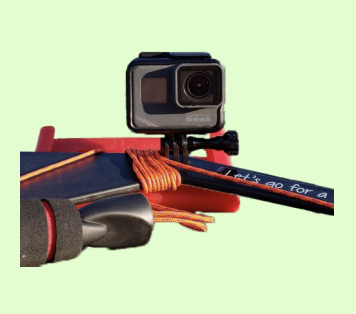 SelfieSpin360 For GoPro
A GoPro camera is great for a crystal-clear, wide-angle video of yourself or your subject, and you can attach it to the end of a selfie stick for some nice static shots, too. But if you're ready to take things up a notch and capture even more truly awesome moments, then you need the SelfieSpin360.
It's all there in the name: the SelfieSpin360 gives you a way to get incredible 360 degree footage of yourself in any setting. You attach your GoPro or smartphone to the end of a sleek and secure base, which is attached to a long cord with a handle for camera controls on the end. Hit Record, then start swinging the device up and around your head lasso style to capture a unique version of yourself in a special moment. The SelfieSpin360 kicks boring old selfies to the curb. Visit SelfieSpin360.com to purchase yours.