SHOEBOXED RECEIPT TRACKER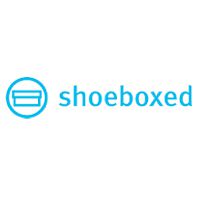 Wouldn't it be nice to have an app that created your expense report for you as you are out on the road doing business? No more waiting until you take the shuttle, airplane and car back home to go through your clutter of wrinkled up receipts to turn in on Monday morning. Meet Shoeboxed!
This app allows you to take a picture of your receipts as you go, and the app will extract the vendor, total amount, payment method, date and also categorize the receipts into the most common tax categories; or customize the categories however you need to. Then, the app will generate an expense report in seconds, and that's it! Imagine the time and frustration you will save using this handy app!
With this app:
Create an account to login to see your past statements.
One-click, hassle-free mileage tracking using the built-in GPS.
Export expenses to QuickBooks, Wave Accounting, Excel, outright, Zero and dozens of other tools.
Auto-archive eReceipts from Gmail into Shoeboxed so you never lose a receipt in your inbox.
This is a subscription based service with a couple plans available, starting at $47 per month for professionals and small businesses. You can try for FREE for 30 days!
There are over one million businesses scanning and organizing receipts, creating expense reports, and more with Shoeboxed, so give it a try!