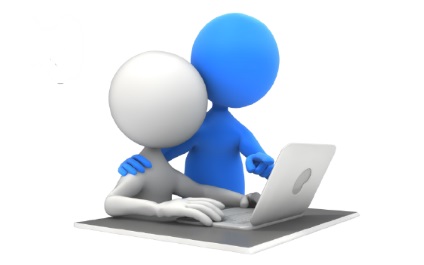 Did you know? 70% of initiatives fail because organizations invest in technology but not in the people who use it.
Technology is only as powerful as the people who use it. Microsoft is infamous for rolling out new powerful apps and keeping some of our old favorites up to date and in the game. What can you do to deal? Let us help!
Fairoaks IT is partnered with Microsoft. With this partnership, we are able to offer Office365 training in a variety of ways to help you gain the most valuable information on products you are using every day! Here are a few of our training options:
BrainStorm QuickHelp portal offers an individualized approach to organizational change. The portal gives you access to over 9,000 assets for your Office365 training needs. While that may seem overwhelming, don't worry, we are here to help! We have a Microsoft Immersion Experience professional on staff who will help customize training for your group. Please contact Katie Kremer at kkremer@ttecht.com or call our office to start your FREE 14 day trial of BrainStorm!
Bi-Weekly virtual training and Q&A from our training group available via Microsoft Teams! Learn the tips and tricks you need to increase your productivity with the latest Office365 apps. Watch our social media outlets for upcoming sessions.
Open session with our training group at your place or ours! We are happy to help when it is convenient for you. Just contact Katie to schedule some time to talk through your challenging Office questions, and she's happy to assist you!
Newsletter Articles provide you with updates on all the latest Office365 hacks and knowledge. Simply sign up for our newsletter by going to our website www.FairoaksIT.com and it will be delivered monthly to your Inbox!
Social Media We love to stay connected! Visit us on Facebook, Twitter, Google+, LinkedIn, and YouTube!
Katie Kremer is currently a Training and Project Specialist offering Office 365, Security Awareness, and Nextiva Phone Training. Katie has over 15 years of experience in the IT field, and a degree in Business Information Systems. To request a customized training experience, please contact her at kkremer@ttecht.com or call our office.