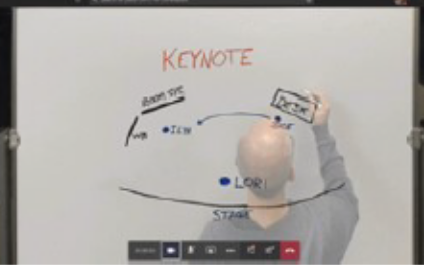 March marked the second anniversary of the worldwide launch of Microsoft Teams. Within that time, substantial growth in new capabilities and customer usage has cultivated an environment of inclusion and engagement. Continuing with this growth, Teams steps it up a notch once again with new offerings. Going into its third year, eight new capabilities have been highlighted for an im-proved collaborative Teams experience.
The first new feature that will be coming later this year is customized backgrounds. More options aside from background blur technology allows participants to select a custom enhance background, such as a company logo or an office environment when working from home.
The second highlighted feature that will also be coming up this year are Content Cameras and Intelligent Capture in Microsoft Teams Rooms that will support an additional camera for capturing content, such as information on analog whiteboards. This will allow Intelligent Capture to capture, focus, resize and whiteboard brainstorming in real-time even if someone is standing in front of the whiteboard.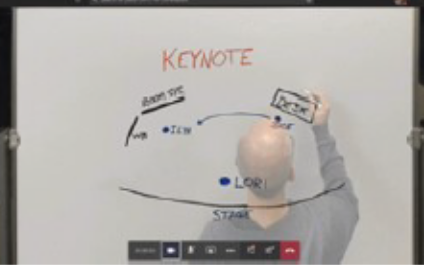 Microsoft Whiteboard in Teams Meetings is a third feature that is currently up and running. It provides a digital can-vas for meeting participants to work together directly in Teams or in-person. Whiteboard content from a physical whiteboard can be created and put onto the Whiteboard canvas without having to recreate it from scratch.
One of my favorite features that will be coming in English soon, is the live captions and subtitles. This is great for deaf or hard of hearing attendees, as well as for different levels of language proficiency. The captions are in real-time so attendees can stay in sync with the discussion.
A fifth feature allows you to customize members of team conversations and files within a channel. So that you do not have to create separate teams to limit visibility, it allows restrictions on channel participation. This will be coming out later.
When needing to adhere to ethical procedures and other industry standards and regulations, the sixth feature is a must have. This helps avoid conflict of interest by limiting which individual can communicate with whom in Teams. This aids in the control of information between colleagues representing different interests.
A seventh feature enables customers to detect, automatically protect, and screen for sensitive information in chats and channel conversations. Admins can help prevent sensitive information from unintentionally being shared within the organization or outside it.
Lastly, is the live events feature within Microsoft 365 which is currently available. This enables anyone to create live and on-demand events. Events can be as simple or as sophisticated as needed and allows up to 10,000 attendees to participate in real-time from anywhere, on any device. It also allows recording of the event for later viewing.
Join the 500,000+ organizations that use teams, including 91 of the Fortune 100 companies and enjoy these new features! Already using Teams: Try out the new updates today and keep an eye out for upcoming features.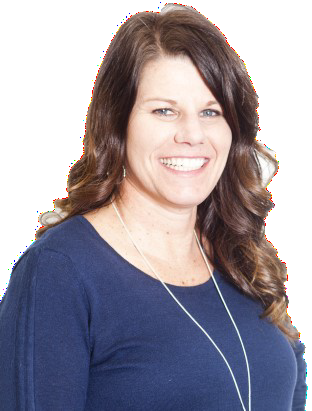 Carrie Braun is a former Middle School Teacher with a bachelors and master's degree from Wright State University and is currently working on her Human Resource degree at Rhodes State College. Carrie is currently a Training and Development Specialist for TTechT implementing hands on training through the Microsoft Immersion Experience.