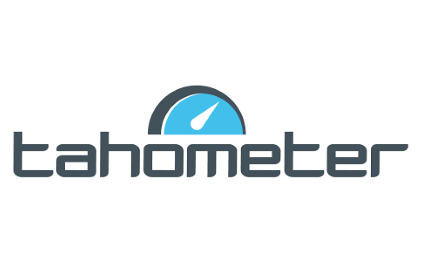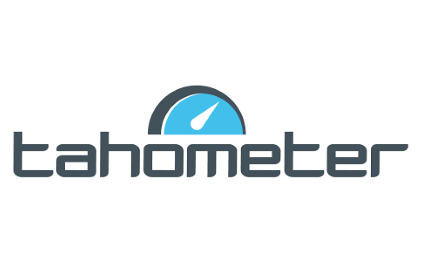 www.tahometer.com
30 day trial for free – no credit card required
Have you ever wondered where your day went to? We have found the best tool for tracking time. This app grabs random screen shots throughout the day and when you walk away and return to use the computer; it prompts you for that time too. Common projects are setup and as your day progresses you switch between projects. It provides that sanity check before starting "another new thing".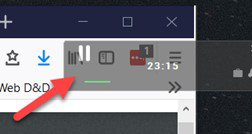 The meter is transparent on your desktop, always visual but never in the way. You simply hold the control key and single click to activate it and then control click to pause, or change projects.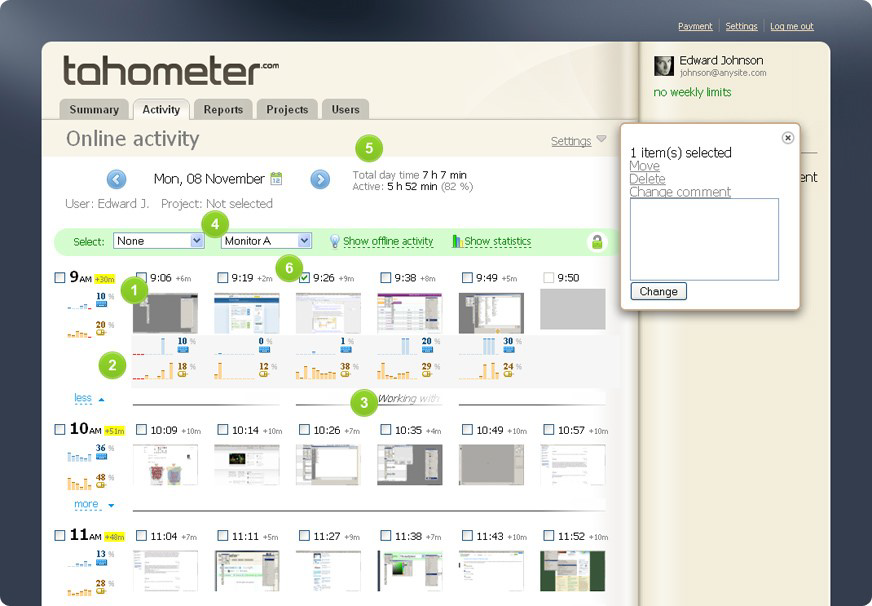 Screenshot of user's computer screen is made at a random time during ten minutes. Click on the image takes you to a detailed view mode.
Statistics on the mouse and keyboard for the period of 10 minutes. Each bar represents the activity statistics for one minute.
Description entered by the user during work execution.
Possibility to view the selected user's monitor or to display monitor in previewing randomly.
Statistics of the user's time spent per day.
Show actions on selected range of time: Deleting, moving to another project and change user comments.