Need Help With Cybersecurity Maturity Model Certification (CMMC) Compliance & NIST 800-171 Audits?
Here at Fairoaks IT, our focus on cutting-edge cyber-security means we can help you attain the CMMC Certification you need to remain eligible for lucrative DoD contacts. To find out how we can help you stay compliant with NIST SP 800-171, simply give us a call or fill out the form below.
Fill Out This Form To Get In Touch With A
Cyber-Security Specialist In CMMC Certification
Call us at 774-222-5500 or fill out this quick form, and one of our
friendly consultants will be in touch to schedule your free consultation.
New Regulations Could Prevent You From Bidding On Lucrative Department of Defense (DoD) Contracts
If your company is in the Department of Defense (DoD) supply chain, you'll need to attain CMMC Certification in 2023 to assure compliance with DFARS and remain compliant with NIST SP 800-171. Please note that this does NOT just apply to traditional defense contractors. The trickle-down effect of these new regulations can affect many different companies anywhere in the supply chain, from manufacturers to bookkeepers to janitorial services and more. This means that without a valid CMMC Certification, you will be barred from bidding AND maintaining any contract that involves the D0D supply chain--potentially costing your business thousands in lost revenue. We've helped many businesses in the Massachusetts, Rhode Island, and Charlotte, NC areas. But not to fear: with the help of our dedicated Cyber-Security Specialists, we can help make sure you're fully compliant with all NIST requirements in time for the transition in 2023. Just give us a call or fill out the quick form on this page to learn more.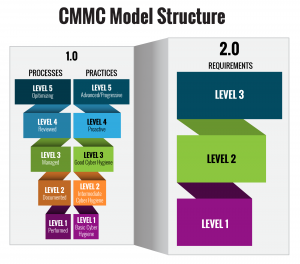 Our 3-Step Approach To Getting You NIST Compliant
1) Exploratory Call
We'll gather more information on your company and determine where you fall on the 3 levels of CMMC Certification.
2) A Clear, Concise Plan of Action
We'll take the time to lay out the exact steps you'll need to take, making the process as painless as possible.
3) Swift Steps Toward Certification
We'll help clear away the confusion and keep you NIST compliant, so you can feel confident and focus on your job.
See what other local business owners are saying about us...