There are plenty of no-coding experience required tools out there, and Microsoft is proud to bring you Power BI as one of them!
Power BI (Business Intelligence) is a tool you can use to save a lot of time, effort and money in reporting. What started out as a stand alone service is now included with your Microsoft 365 Business subscription. With this free service you can:
Connect to data
Transform and clean data
Create Visuals Create Reports Share Reports
You have the option of the desktop version or you can use the web.
Within this powerful app, you can get enterprise scale insights and create hundreds of data visualizations. To make the data a little easier to digest, depending on your audience.
Typically, when you try to pull data, it can be overwhelming to make heads and tails out of it. But, when you make sense of the data, you can make powerful, informative decisions to do what is best for your business. That is what Power BI is built to do.
Power BI is a collection of software services, apps and connectors that work together to help you make sense of your data. These data sources DO NOT need to be Microsoft products. There are currently 500+ free connectors.
You know how Microsoft is also really generous with templates across any of the Microsoft Office platforms? The same is true for Power BI. You can use reports you already built and pre-existing reports from your organization or the Power BI community.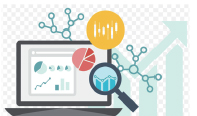 The dashboard is also a really nice feature that when you put all the tiles together, tell a story. You can even open a report from the dashboard. Also, just know that the dashboard isn't customizable, but it does give you several ways to use the data to monitor your business.
As mentioned earlier, you can share the reports.
You can export a Power BI report to PowerPoint. Simply select a report and send it over to PowerPoint (yes! It's that easy!)
There is also the option of sharing via Microsoft Teams, Excel or a pdf.
When a colleague shares a report with you, be sure to look at the Filters pane. The filters can still be left selected, even when the report is shared.
If you are unable to share with a colleague, it might be because of the type of Power BI license that you or your colleague have. Just give us a call if it's giving you trouble.
When a dashboard is shared, you can send messages to each other, right there on the dashboard by using comments (just like the rest of Office 365.)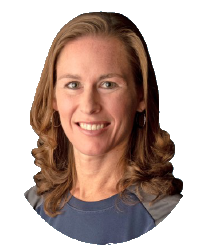 Katie Kremer is a Training and Project Specialist for Office 365, Security Awareness and Nextiva Phone Trainings. Kaite has over 15 years experience in the IT field and a degree in Business Information Systems.