Microsoft Edge is Microsoft's web browser. It is the predecessor to Internet Explorer. If you've written off Edge before, perhaps due to past trauma with Internet Explorer, consider giving Edge a try now! You may have heard it is based off the same code as Google Chrome's browser, so it offers similar performance and works with all the same extensions. Microsoft continues to build on top of that platform, which is what makes it more useful than Chrome.
Collections
Think of this feature as a bookmark folder, but with richer page descriptions, thumbnail images, and notes. It's a fantastic tool for those of us who research everything on the world wide web and need a way to keep everything we found at our fingertips! All you have to do is click the + button near the top-right of the screen to bring up the collection's sidebar menu. From there, you can click "Add current page" to begin compiling links. You can also right-click and select "Add all tabs to a new collection," perfect for those of us who start opening a bunch of tabs at once and need to save our work!
Tracking Protection
Why you want to block third-party cookies in the first place is to keep websites from constantly gathering information about you as your browse the web. You have three levels of privacy available to you, plus an option to always use the strictest setting for your incognito browsing sessions. Just go to your settings and all of your options are explained to you.
View PDFs
Microsoft Edge comes with a built-in PDF reader that lets you open your PDF files. You can annotate these files with ink and highlighting. This PDF reader gives users a single application to meet web page and PDF document needs.
Stay In Sync
When you're signed into Edge, you can access your favorite sites, form fill data and any tabs on any Windows 10, macOS, iOS or Android device.
Personalize The New Tab Page
Select the gear icon (Settings) in the top corner of the new tab page and select Focused, Informational, Inspirational, or select Custom to customize the appearance of the new tab page. From there, select Personalize in the feed header to browse a categorized list of interests.
Move Your Favorites Over Quickly
You can import your favorites, browsing history, and more from other browsers. Just go to your Settings to set this up to Import browser data and then select the browser and what to import.
Customize With Extensions
Anyone else in favor of ad blockers? Those things can sometimes be filled with malware, so be careful when they aren't blocked. If you would like to use a password management tool (YES!!!!!!) you can do that as well. Just head over to the Microsoft Store to install.
Save Passwords
Can you save your passwords in Edge? You could, however, just know that this is extremely commonplace for hackers to break in and steal your passwords. Microsoft does a great job of keeping the bad guys out, but just know it's always a target and we highly recommend using a password management tool instead (don't forget, you can use an extension to keep it simple and secure).
If you haven't tried Edge or it's been a while, try it out! It's ready to compete and make your day go just a little more smoothly with all of this built-in functionality.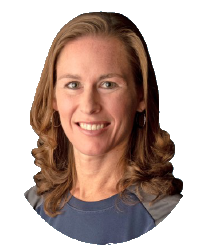 Katie Kremer is a Training and Project Specialist for Office 365, Security Awareness and Nextiva Phone Trainings. Katie has over 15 years of experience in the IT field and a degree in Business Information Systems.