SharePoint by itself is a powerhouse. This can easily store all of your company's information in one easy to access location.
While it is a web-based app, you don't need to worry about anyone googling your business name + Sharepoint to find your highly confidential secret sauce to what makes your company the best. People need to have a link and permissions to get to it.
Getting Started
If you are coming from a file server, PLEASE do not just upload or drag and drop your files. There is some magic that needs to happen when migrating data. If you don't include the magic, you lose your indexing, therefore, losing your search capabilities and it can turn into a mess.
There is such a thing as a SharePoint administrator, typically someone who is certified in doing these kinds of moves. They will help review your data, permissions and bring the data over. Depending on the amount of data and your internet speed, this may take a while. Usually, it works best to schedule this move over a weekend.
Permissions
Typically, businesses will have one or two administrators to help be the gatekeepers. The permissions part of it is really no different than what we are used to with a file sharing server. You can still set it up so only your sales department has only their information, and the Engineering department has only their information. If all employees need to have access to certain locations, that works too.
Yes, you can give permission to people outside of your company. You can either drop the share link in an email or share directly from SharePoint. You also have the option of them being able to edit a document.
Another cool part is that multiple people can edit a document at the same time! That is actually part of Office 365, but it's nice to use the online version directly from your SharePoint document library to get things done.
APP
If you look in your app store, you will also see that there is a SharePoint App available. Yes, you can see all of your files from your device. If anyone is using a personal device, make sure they have a PIN set on their phone and MDM (mobile device management) is enabled just in case that device gets lost or stolen.
This is super convenient if you are traveling or away from the office. You can work on an offline copy too, then just upload it when you are done.
Team Sites
We can't say enough about how much we love Teams. It's a convenient way to share files and be able to collaborate with your coworkers. SharePoint is the backbone of Teams. Anything that you share in Teams, will also be available in SharePoint.
Communication Sites
You can have as many Communication Sites as you want. Typically, it's a good idea to have one that is available to everyone in your company (might we suggest making this the home page in everyone's web browser).
Communications sites look like a website and are a great way to share company information. You can customize to share social media feeds, shared calendars, commonly used links to resources and tools, and the list goes on.
Recovery
Don't worry, if someone makes an edit that isn't quite right, you can roll back to a previous version of that document. Users can now do this themselves (previously, you had to talk to your admin for help).
All in all, SharePoint makes it easier than ever to have that "always on" access we need in this remote world.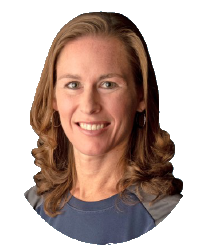 Katie Kremer is a Training and Project Specialist for Office 365, Security Awareness and Nextiva Phone Trainings. Katie has over 15 years of experience in the IT field and a degree in Business Information Systems.