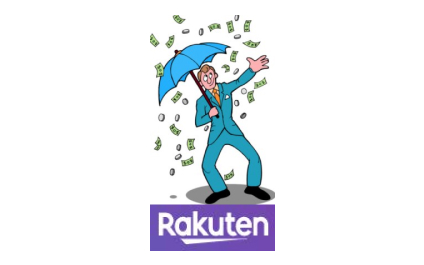 Start Shopping Smarter
What if you could get up to 40% Cash Back at over 2,500 stores that you are already shopping? By using Rakuten, stores pay them commission for sending their members to their websites, and they share it with you.
Whether you are shopping for electronics, travel / vacations, health and beauty products; or anywhere in between, Rakuten has you covered. If you wish to shop in store, you can earn cash back, just like you do online.
To make it even more exciting, Rakuten offers promotions such as free gifts, free shipping, Buy One / Get One, and even free shipping.
How Do You Earn Cash Back?
Start with Rakuten and find your store

Shop as usual to earn Cash Back

Get paid by Paypal or check Easy, right?
To Get Started:
Either download the FREE app or go to www.Rakuten.com to create your account.

Start shopping.

Link your purchase to your account. The store will need to verify your purchase, which takes a few hours to a few days, and you will receive your cash back.
It's that easy!
If you are shopping from a web browser, be sure to add the extension to your favorite browser for easy access.
More than 12 million members say Rakuten is the easiest, and most rewarding way to shop, and making shopping for your everyday essentials a total breeze. Just in the US, these members have earned over $1 billion in Cash Back at their favorite stores.