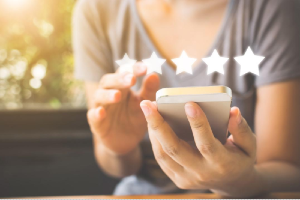 What is the best way to create a loyal customer base and, therefore, a more profitable business?
Anticipate Customer Needs.
Anticipating needs is the best way to let your customers know that their success is your priority. When you deliver something customers need without asking, you create a sense of ease and let them know you have their best interests in mind – a proverbial "I have your back."
The most effective way to anticipate the needs of your customers is to know them well. How else will you know what their expectations are? You have to create a relationship with them to identify what their demands are and fulfill them before they even know what they wanted. So, how do we go about this? Here are just a few examples.
Establish A Relationship.
In most of my books, I have a call to action. I ask readers to e-mail me to make their commitment to improving their businesses. Developing this dialogue with readers is an act of accountability on both of our parts. Moreover, it is a big leap of faith for some, and I am honored they trust me. They tell me why they are committed, and I let them know I am here and interested in helping them succeed. My hope is that they feel less alone in their struggles as business owners and more motivated to make the necessary changes they need for a successful business.
Exceed Expectations.
The responses from readers when they receive e-mails or videos from me has been overwhelmingly positive. It seems that most assume their e-mails will go into a black hole, never to be answered. Not only do I answer, but I also include a ton of resources that basically equal free coaching. There is an FAQ, links to my Entrepreneurship Elevated podcast, links to find a Profit First Professional and become a Profit First Professional, links to Clockwork resources, links to Pumpkin Plan resources … You get my drift. And while it could be interpreted as marketing, anyone who knows me knows I am out to empower others and help their businesses become more profitable. I often get e-mails from readers who are pleasantly surprised – they are getting answers to questions before they even knew they had them. See? Anticipating needs!
Ask For Feedback.
I often request reviews of my books. Is this because I want to hear how great they are? No. I ask for reviews because I want that honest feedback. How the heck else will I know what to write next? How will I know what problems need solving and what business solutions entrepreneurs are seeking if I don't ask? Getting reviews enables me to focus on these key areas where business owners are trying to improve.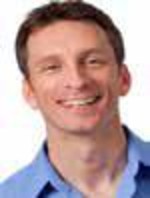 MIKE MICHALOWICZ (pronounced mi-KAL-o-wits) started his first business at the age of 24, moving his young family to the only safe place he could afford – a retirement building. With no experience, no contacts and no savings, he systematically bootstrapped a multimillion-dollar business. Then he did it again. And again. Now he is doing it for other entrepreneurs. Mike is the CEO of Provendus Group. He is also a former small-business columnist for The Wall Street Journal; MSNBC's business makeover expert; a keynote speaker on entrepreneurship; and the author of the cult classic book The Toilet Paper Entrepreneur. His newest book, The Pumpkin Plan, has already been called "the next E-Myth!" For more information, visit MikeMichalowicz.com.
Do you know anyone we can help?
We LOVE our clients and we want more like you! If you know of any business owners that could benefit from one or more of our services, we would appreciate an introduction. I promise we will treat them with kid gloves! You can just drop us an introduction email: Sales@FairoaksIT.com