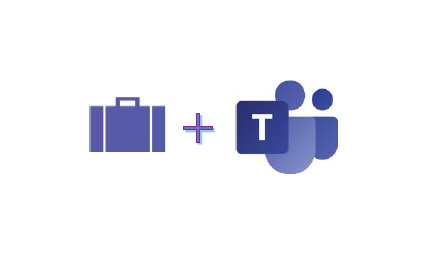 Avoid the "Email-for-Everything" Trap—Part 1
Teams and Outlook are both powerful communications tools to provide fast, accurate, and flexible communications. Avoid the email for everything trap! Here is Part 1 of Teams is a better way to communicate:
Faster Communication – When you need a fast response, email may be your first choice, but if your colleague doesn't see the message immediately, it could quickly become lost in their crowded inbox. Use Microsoft Teams for natural, intuitive communication that's the next best thing to a face-to-face conversation. With dynamic back-and-forth messaging, get a response and any needed clarification in a matter of seconds.
Flexible Communication - Once you send an email message, it's gone. You can attempt to recall the message, or you can send a frantic apology and hope your faux pas is forgiven. In Teams, you always have the option to edit or delete your messages. And most of the time, your colleague won't even notice the correction. So whether you sent inaccurate information or had a change of heart, go back and fix your mistakes before they go too far.
Efficient Communication - Whether you're troubleshooting an issue or trying to explain a design idea to a colleague, sometimes text-based communication just doesn't cut it. When talking it out is a better option, turn an instant messaging conversation in Teams into an audio or video call without missing a beat. Even share your screen with your colleague and let them take control to interact with your windows.