You may have heard of Sway but were unsure of what it was or why it would be useful with the already existing PowerPoint. It is true that each application has a similar general purpose, however there are distinct differences in features and design that make one better than the other depending on your situation. To figure out which is best for your particular presentation needs check out this side-by-side comparison of these two presentation applications.
LAYOUTS
PowerPoint: PowerPoint presentations can only be created in slideshow format. However, some features and effects can be used to make a presentation seem continuous. For example, you can add transitions and timers to run through presentations automatically.
Sway: Sway offers three different layout options for how the content is presented: vertical (like scrolling through a webpage), horizontal (continuous scroll sideways), and Slideshow (similar to PowerPoint). You can switch between layouts in the "Design" tab (click "Styles").
TEMPLATES
PowerPoint: There are thousands of templates available for PowerPoint, you can also create your own templates.
Sway: Availability of templates is limited. Sway however is appealing to the creatively challenged person in that it offers image and color matching, as well as remixing which is randomization of your layouts and designs.
ADDING CONTENT
PowerPoint: You manually add content to the presentation. Content you can add includes: text, images, photo albums, charts and graphs, audio and video, equations, screen recordings and so on. You can also use the Insert Objects feature to insert entire files like Excel spreadsheets and Word documents. The latest version of PowerPoint lets you insert 3D objects and newer versions of PowerPoint include a feature called Design Ideas that will suggest a slide layout based on the content.
Sway: There are a few different ways you can add content to Sway. You can upload content (like a Word Document) directly to Sway and let it build the presentation for you or you can pull in web content. From within Sway, you can search Bing and pull in content directly from sites like Wikipedia, YouTube, and Flickr. Sway can also suggest content for you based on what you've already added. Lastly, you can create new document by manually adding your own material.
SHARING
PowerPoint: Sharing your PowerPoint presentations is dependent on what version you're using. If you have an Office 365 subscription, you can easily share by email or link. If you're using a desktop version of PowerPoint that isn't connected to Office 365, you'll have to save your presentation and share it via email (or whatever you use to share other types of files). Unless you lock the presentation before sending, though, whoever you share it with will get everything. If you want to send only the final presentation your best options are to lock the presentation so it cannot be edited, save as a PDF and send, or upload to a site like SlideShare.
Sway: With Sway, you have a few options for who you can share with (specific people, your coworkers, anyone) and what access they will get (view only or edit). You also can control whether or not they have access to share it with others. No matter which options you pick, though, you'll need to send the recipients the link to your Sway.
COLLABORATION
PowerPoint: If you're using PowerPoint as part of an Office 365 license, you can collaborate with multiple users at the same time. This feature is not available for the standalone software.
Sway: Since Sway is cloud-based, it includes collaboration. You'll just need to make sure you select "Edit" in the "Invite people to…" section when creating a link.
WHEN SHOULD I USE EACH?
Although these products will continue to coexist, each product is used for different situations. There are no rigid rules about when to use Sway vs. when to use PowerPoint. Each has their strengths, but ultimately it comes down to how you build your presentation and how it's being presented. Before deciding which program to use, take a few minutes to evaluate what your content is and who your audience is.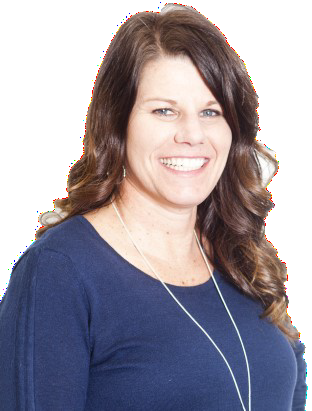 Carrie Braun is a former Middle School Teacher with a bachelors and master's degree from Wright State University and is currently working on her Human Resource degree at Rhodes State College. Carrie is currently a Training and Development Specialist for TTechT implementing hands on training through the Microsoft Immersion Experience.