Did you know the Microsoft Office for Windows was first released in November 1990? The first release bundled Word 1.1, Excel 2.0, and PowerPoint 2.0. Back then, the programs themselves were not well integrated. They did not have uniform interfaces as they do now.
Office 2000 Premium cost $800 for a single license! These days you can get the more affordable Office 365, which was launched in 2011.
What used to be a very siloed set of tools is now a collaborative powerhouse! You can run your entire business off the Microsoft 365 suite! With uniformity and apps meant to play nicely together. They aren't just intended to play nicely on Windows. They also play nicely on OS X, iOS, and An- droid.
The Microsoft Power Platform consists of Power BI, Power Apps, Power Automate, and Power Virtual Agents. These products connected together give everyone the ability to create solutions to accelerate business.
Power BI - is a business analytics tool provided by Microsoft. Think Excel, on steroids. When connected to a wide range of data, you can design interactive reports, dashboards, or stories along with the visualizations.
You will connect to your data source and bring the data in to Power BI. Within Power BI, you can modify, shape, and transform the data according to the reporting needs. From there, you can create graphs and charts that tell the story, what-if analysis, forecasts, and other predictions.
There is a Power BI Desktop version available, free to download from the Microsoft store and use it on any Windows machine. There are also Pro versions available, which come with a price. There is also a mobile application for Power BI, which can be installed on Android or iOS devices. This mobile app is used to visualize reports in the mobile format.
Power Apps - as we move farther and farther into the world of apps (think about it, there's an app for pretty much everything!), we needed a platform to provide users with a simple way to create their own interface. Now, users can add various controls to their interface like textboxes, choice fields, etc. If you want, your app can use media devices like camera, videos, etc to build a modern mobile application.
Power Apps works with pretty much any modern web browser, and on common mobile OS such as Android, iOS, and Windows. This platform is no code. How cool is it to create your own apps!?
Power Apps comes with a subscription, and you need an Office 365 Enterprise license or higher. There is a community plan which can be used as a free development environment and to up-skill new talents.
Power Automate - formerly known as Microsoft Flow, this platform allows users to automate workflows within the organizations without writing any code for the same. There are even several predefined templates to choose from so you can hit the ground running. They are:
Automated workflow - Triggered based on some other action.
Scheduled workflow- execute at specific times of the day, week, or month.
Button workflow - triggered by the click of a button.
Power Virtual Agents - this is the newest addition to Microsoft's Power Platform. Virtual Agents are the bot building services. Users can build a virtual chat agent from scratch without writing a single line of code. All the integration and logics can be implemented in the graphical user interface of the Power Virtual Agents portal. The handy tool works well with Power Automate, so you can build bots directly into your workflow.
Be sure to check out these tools available from Microsoft. No more shopping around trying to figure out how to tie a bunch of third-party apps together. Microsoft is doing the heavy lifting for you. No developer training required.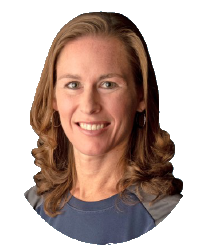 Katie Kremer is a Training and Project Specialist for Office 365, Security Awareness and Nextiva Phone Trainings. Katie has over 15 years of experience in the IT field and a degree in Business Information Systems.