More Productivity, Less Stress!
by William Shannon, Shannon Corporation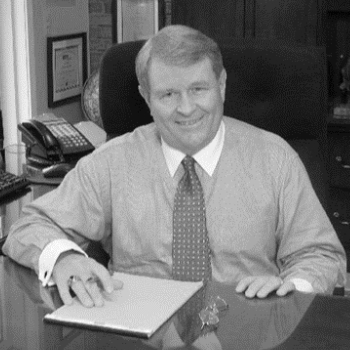 William Shannon
Shannon Corporation

Based in Sudbury, Shannon Corp. is a consultant and independent manufacturers' representative of specialty interior and exterior architectural products and systems that has been providing their services for over 25 years.

Fun Fact: The airports in Boston as well as every AMC and Showcase movie theater in Massachusetts all feature architectural specialty products manufactured by companies represented by Shannon Corporation.

(978) 443-4911
www.shannoncorporation.com
Before we partnered with Fairoaks IT, we had so many issues concerning hardware, software. Everything seemed disjointed. We didn't have a cohesive plan. That all changed when Fairoaks IT took over providing our hardware and network maintenance. Our previous issues were solved immediately.
One of the biggest differences from what we had before Fairoaks IT, is the fact that we call one person to manage everything IT related. Before Fairoaks IT our staff of about 5 people were experiencing at least 5 hours a week of lost productivity mostly from determining who to call for what issues. Our employees now have one number to call and I have absolutely noticed a decrease in stress and aggravation when it comes to their computer problems.
We have benefited from having Fairoaks is take over the process of ordering and replacing outdated software and hardware and removing it from the office. The investment in Total Care their complete package was the only way to go in my opinion.
The Total Care Package stood out to us for three reasons.
One place to call for all our IT needs
Great & Knowledgeable staff
Immediate Response
I would absolutely refer Fairoaks IT to other businesses, for all of the reasons above. They were a referral to us from one of our current employees and we would be happy to pass their name along to anyone who needs help with their IT. Everybody who owns a business that is similar to our size, run into the same issues that we were having. Partnering with Fairoaks IT gave us not only an increase in productivity and less stress but the ability to focus on the root of our business.